Xichang University held its commencement ceremony and degree conferment ceremony for the undergraduate class of 2022 on June 23. The ceremony was attended by secretary of the CPC XCU Committee Peng Zhengsong, Xichang University President Zhu Zhanyuan, vice secretary of the CPC XCU Committee Du Zhengcong, vicesecretary of the CPC XCU Committee and secretary of Committee for Discipline Inspection Yao Yuncheng, member of the standing committee of the CPC XCU committee and vice-president of the university, Chen Xiaohu, Hu Jinzhao, Qumu Wuge, Zhang Wei, member of the standing committee of the CPC XCU committee and head of the Propaganda Department and the United Front Work Department of Shen Liangjie, all the members of the Academic Degree Evaluation Committee, and representatives of students and teachers. The ceremony was hosted by Zhang Wei.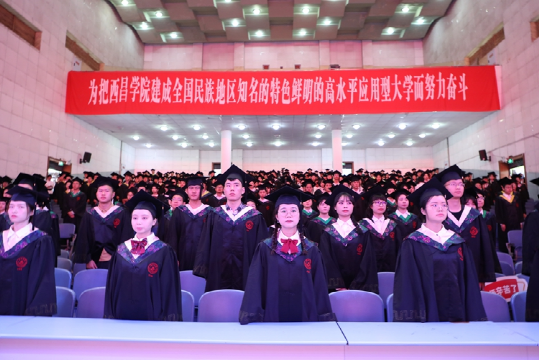 The ceremony began with the national anthem.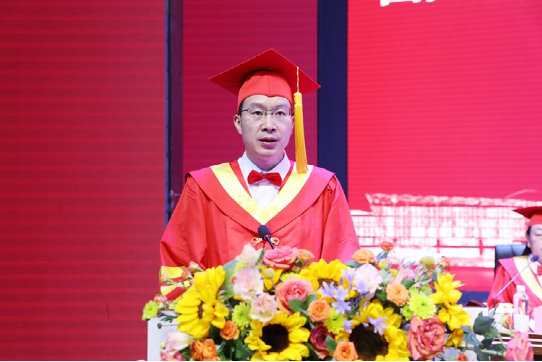 Zhu Zhanyuan, on behalf of the university, delivered a speech during the ceremony, extending his warmest congratulations and best wishes to all the 5,715 graduates of the 2022 class, and giving his sincerest respects to all the parents and teachers of the graduates. In his speech, he encouraged all graduates to enhance competence and a sense of responsibility, build glory in a down-to-earth and objective manner and work hard for a brighter future.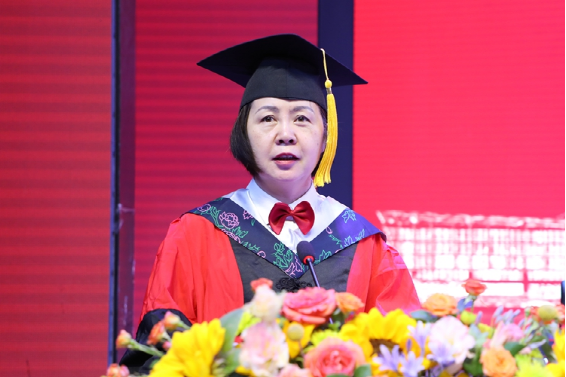 Professor Yang Hong from School of Environment and Resources, delivered her remarks as the teacher representative, extending her heartfelt congratulations to all the graduates on the successful completion of their studies. In her remarks, she gave three pieces of advice to all graduates: firstly, learn to adapt to the society; secondly, never give up the pursuit of learning; thirdly, never give up dreams.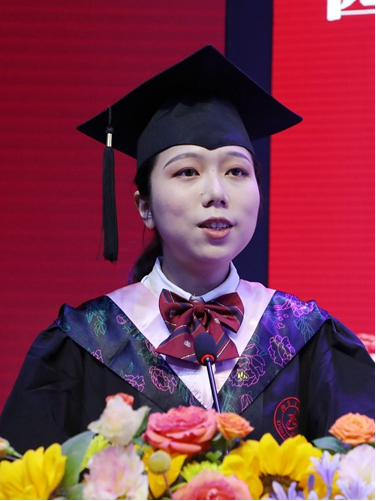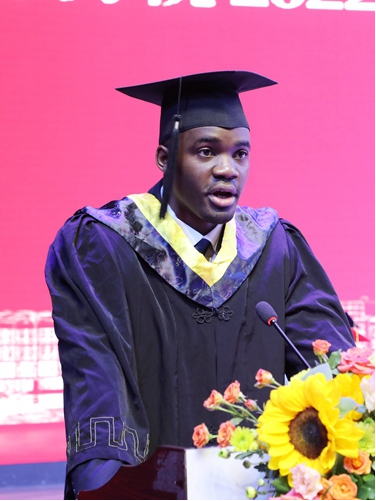 Geng Yuanyuan, a graduate from School of Education,and Glenn Stevy NDINGA, a foreign graduate from School of Mechanical and Electrical Engineering, delivered their remarks as student representatives.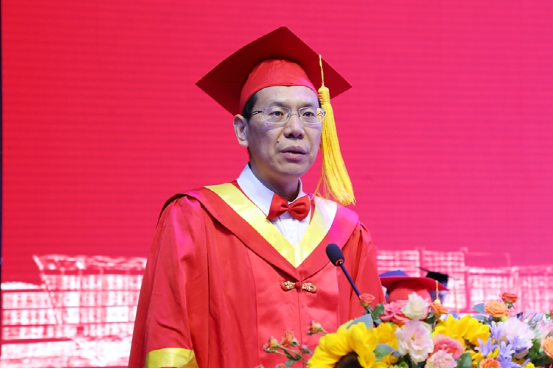 Du Zhengcong, announced the list of the titles awarded, of which graduates were awarded the title of "outstanding graduates".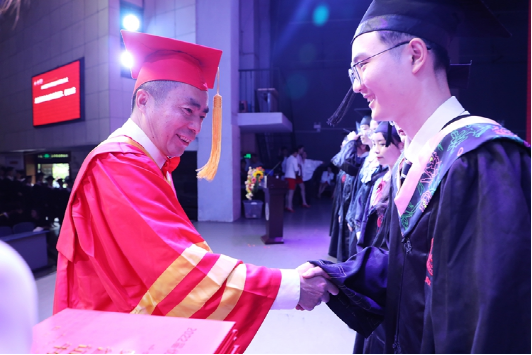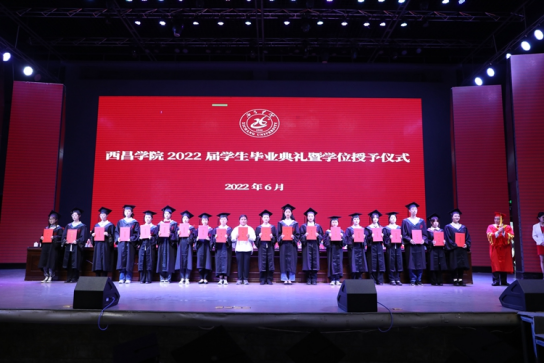 Peng Zhengsong bestowed honors on year-2022 outstanding graduates of Sichuan Province.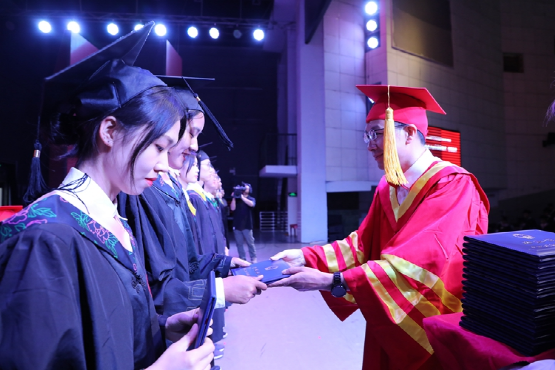 Zhu Zhanyuan bestowed diplomas on year-2022 outstanding graduates of Sichuan Province.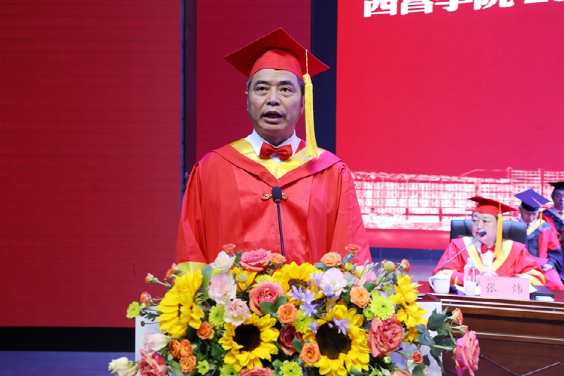 Chen Xiaohu announced the decisions to grant academic degrees to year-2022 undergraduates.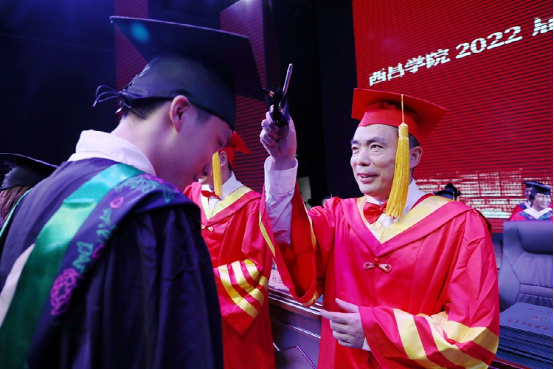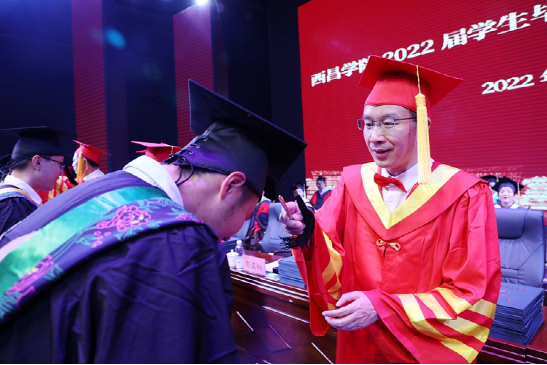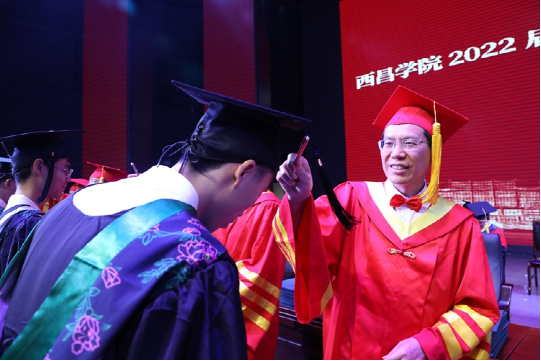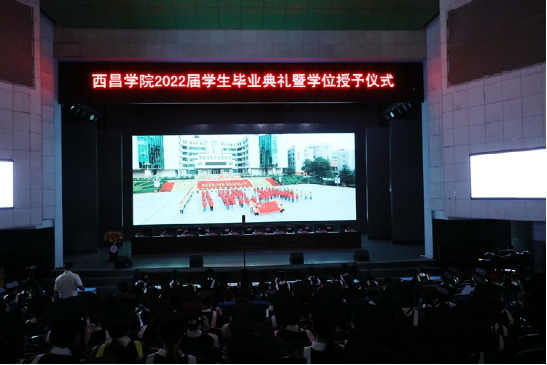 Once again, we sang "Xichang University Song" that has accompanied us for four years. The parting was close at hand.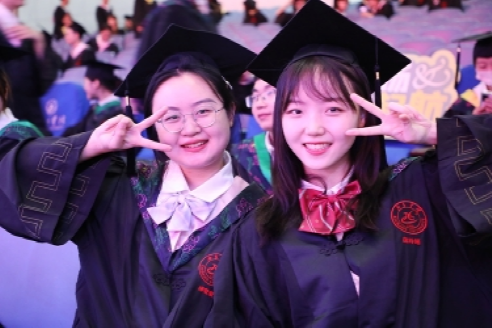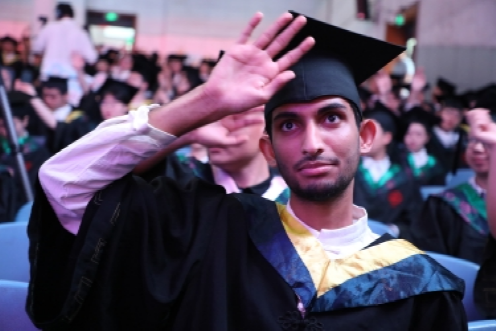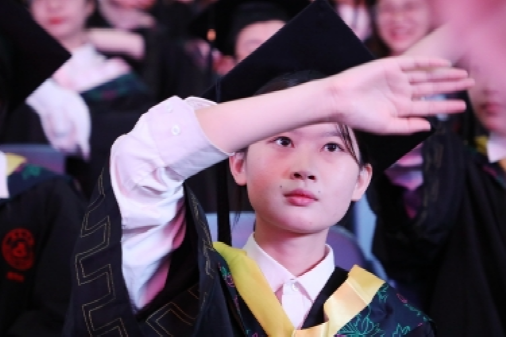 The ceremony concluded with the song "Don't Say Goodbye".